Short, long, thick, thin—and we're not talking about the wide variety of knives at BLADE Show. No, we're talking about facial hair that made men nod and women blush. The beards of BLADE Show impressed all! This collection is only a small representation of what we saw at the show. We don't care about the ebbs and flows of fashion or laboratory tests on what's found in beards, which frankly only tell us that bearded men live life to the full extent of their whiskers! Here at BLADE, we only hope the tradition continues.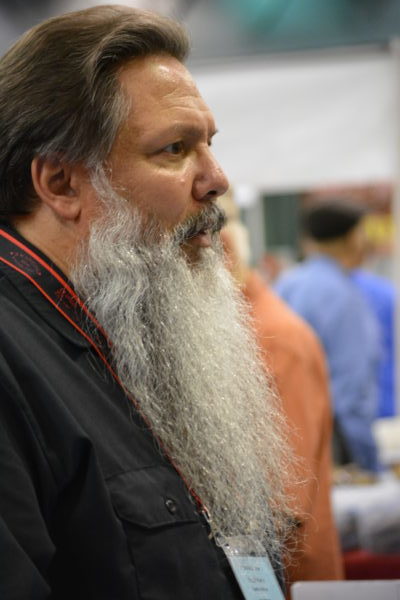 Did BLADE Show 2017 get you pumped for knifemaking? This two-paperback, one-e-book set will answer question for those new to the art, while also reaffirming or acting as a review for those more established in their craft. Included are: "How To Make Knives," "The Wonder of Knifemaking" and "Wayne Goddard's $50 Knife Shop, Revised." Normally this trio would cost you $99.97, but you can get it now for $34.99.
Keep Reading:
---
NEXT STEP: Download Your Free Vintage BLADE Magazine Complete Volume (4 Issues) From 1973!
Download the 1973 BLADE magazine issues in digital PDF!
Delivered straight to your e-mail inbox for instant download. It's 1973, and the future of the modern knife industry was being forged by a pioneering group of knifemakers with a magazine and a mission. Get these collectible first issues of the World's #1 Knife Publication!
Click Here to Download the Pack