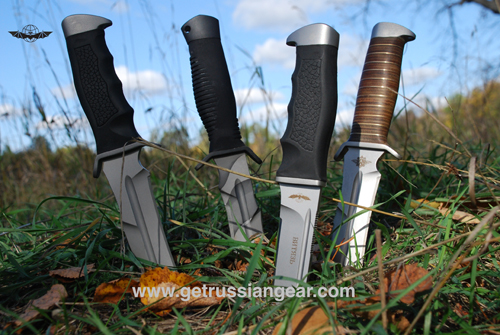 For the first time, original Russian Spetsnaz knives are offered on American market. All these knives were handmade in Russia and passed rigorous tests by military Spetsnaz. Each knife has a unique identification number. Tough construction, great balance, and ability to stay sharp are just a few attributes of these special knives. The design and reliability make them very attractive to military personnel, hunters, and collectors.
---
NEXT STEP: Download Your Free KNIFE GUIDE Issue of BLADE Magazine
BLADE's annual
Knife Guide Issue
features the newest knives and sharpeners, plus knife and axe reviews, knife sheaths, kit knives and a Knife Industry Directory.
Get your FREE digital PDF instant download of the annual Knife Guide. No, really!
We will email it to you right now when you subscribe to the BLADE email newsletter.