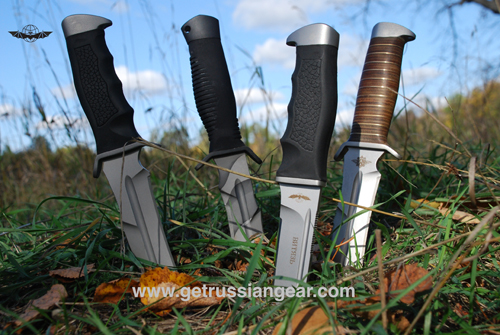 For the first time, original Russian Spetsnaz knives are offered on American market. All these knives were handmade in Russia and passed rigorous tests by military Spetsnaz. Each knife has a unique identification number. Tough construction, great balance, and ability to stay sharp are just a few attributes of these special knives. The design and reliability make them very attractive to military personnel, hunters, and collectors.
Keep Reading:
---
NEXT STEP: Download Your Free Vintage BLADE Magazine Complete Volume (4 Issues) From 1973!
Download the 1973 BLADE magazine issues in digital PDF!
Delivered straight to your e-mail inbox for instant download. It's 1973, and the future of the modern knife industry was being forged by a pioneering group of knifemakers with a magazine and a mission. Get these collectible first issues of the World's #1 Knife Publication!
Click Here to Download the Pack