Ken Warner, the visionary behind and original editor of the acclaimed KNIVES annual book series, recently passed away. In tribute, BLADE is featuring this article from the August 2009 magazine issue about this titan of knives.
The original knife used by James Bowie at the Sandbar Fight of 1827 has been located. The truth about the knife is shocking the world of knives.
Here's a look back a few of the many memorable moments during BLADE Magazine Cutlery Hall of Fame® inductions at the annual BLADE Show.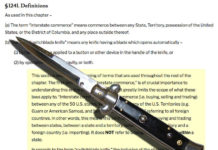 Here's the history behind the 1958 Federal Switchblade Act, which banned automatic knives in interstate commerce. Pop culture paranoia played a role in its passage.
Where did butterfly knives originate? Some say the Philippines. Others say it's a French variation of a Pied Du Roi. Here's a look at both claims.
How much is a pocketknife owned by Abraham Lincoln worth? Around $100,000, according to this example.
Did Davy Crockett purchase the Sea of Mud knife, a bowie knife with hotly debated provenance, on his way to the Alamo? The two legends may have crossed paths, according to records from the 1830s.