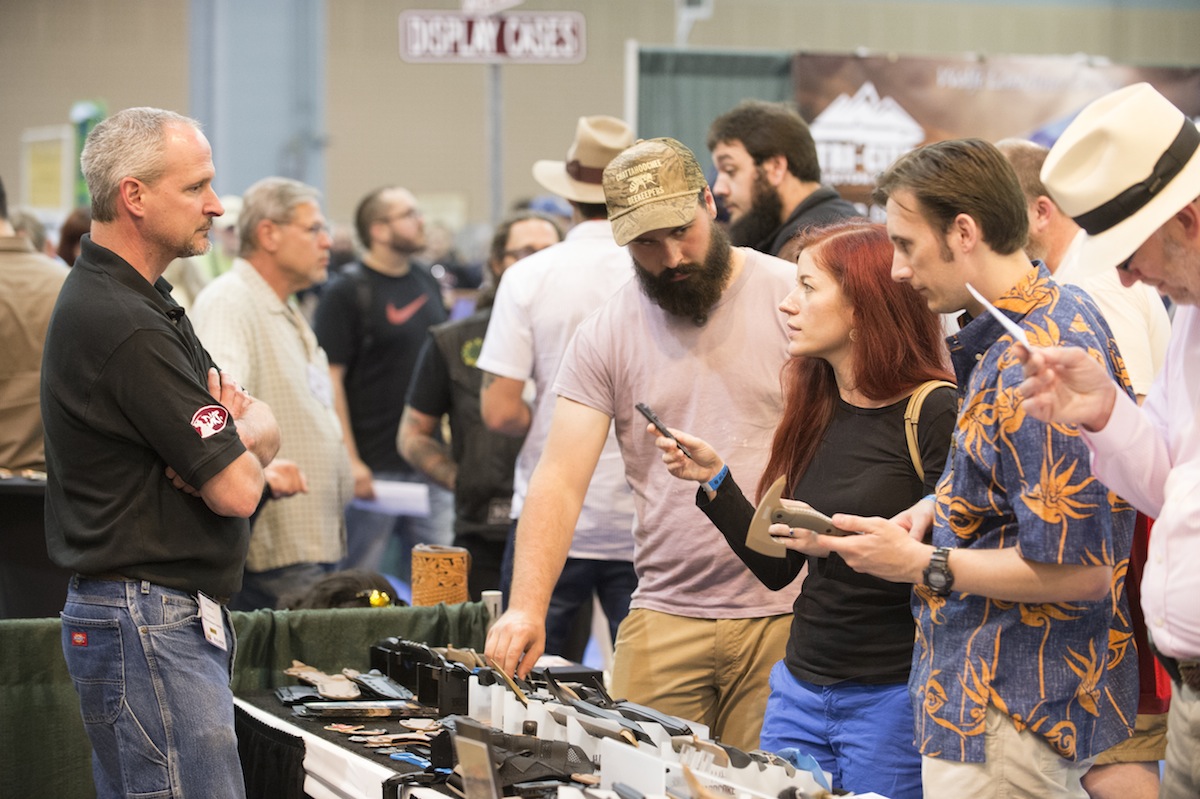 Is it realistic to say there's a surefire way to get any custom knife you want? While there are always exceptions to the rule, if you practice the following nine steps, you might just find that beautiful custom knife you've dreamed about nestled warm and safe in the fleece lining of your favorite zippered knife pouch:
Attend the knife show(s) where the maker and/or owner of your dream knife exhibits;
Introduce yourself to the maker/owner at the show, talk about his/her work and designs and/or knives, ask questions, and express your interest about the knife inside the show and/or at the hotel bar after show hours;
Ask to look at and hold the knife—and don't be afraid to tell the maker/seller what you will pay for it;
On a high-end knife especially, it it's worth it, buy it! You won't sleep if you pass on the knife for a small difference in the asking price;
If you see the knife you really want and pick it up at the maker's/seller's table, do not put it down until you're finished haggling for it;
If it's a custom order, supply the materials for the knife directly to the maker;
Visit the maker's shop or the seller at an agreed-upon place and pay cash for the knife;
In the case of the maker especially, tell him or her you will give the knife a great home and how you will display it, or how good the knife feels in your hand and how you will use it, and;
Plan a pricing strategy to go with all the travel, conversation and luck that surround the big purchase. Have a figure that you will pay for the knife in mind beforehand.
"If the price is way over your head, then walk," advised custom knife collector Chris Nolen, stressing that even though it may seem unorthodox, it is good to tell the maker how much you are willing to pay. "If the price is in the ballpark, buy the knife," he concluded. "You will know when it's that 'special' piece."
---
NEXT STEP: Download Your Free KNIFE GUIDE Issue of BLADE Magazine
BLADE's annual
Knife Guide Issue
features the newest knives and sharpeners, plus knife and axe reviews, knife sheaths, kit knives and a Knife Industry Directory.
Get your FREE digital PDF instant download of the annual Knife Guide. No, really!
We will email it to you right now when you subscribe to the BLADE email newsletter.