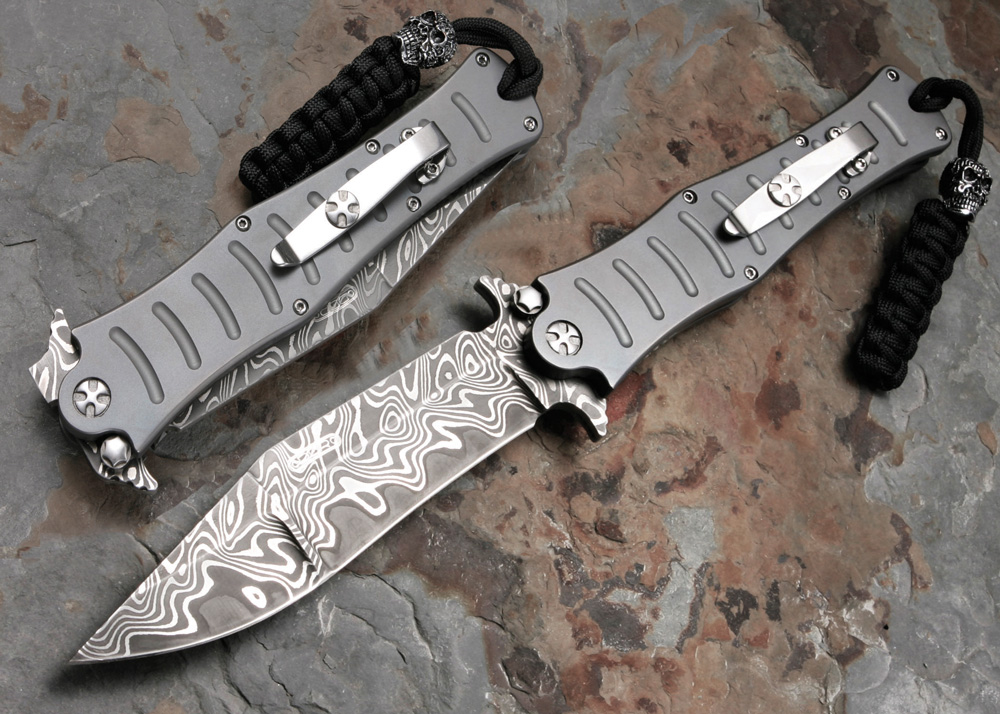 Flipper folders are wildly popular. Aside from adding an interesting visual element to any knife, the flipper serves a few key roles, including as a one-hand opening device, and as a guard.
Just like innovation and technology drive any industry, the same can be said for the knife industry. What's neat about knives is that they're often designed by handmade knifemakers, craftsmen, really, and innovations often take the form of folder locks, assisted opening devices, and in this case, flipper folders.
There are some monster flipper folders today. As Dexter Ewing writes in the March issue of BLADE®, "Flipper folders, aka flippers, continue to be wildly popular. Aside from adding an interesting visual dimension to the knife, the flipper—a simple protruding lobe at the bottom of the blade's tang—serves a few roles. One is as a quick and convenient one-hand opening device. Clutch the closed knife's handle, give the flipper a swift tug with your index finger and the blade has enough inertia to propel itself to the open and locked position. The flipper also serves as an integral hand guard when the knife is open, providing a physical obstruction to prevent your hand from sliding forward onto the blade."
To read the rest of the story, see the March issue of BLADE. 
---
Recommended for You:
Making Tactical Fixed Blades DVD
Learn both basic and advanced knife making techniques with expert instruction from Allen Alishewitz in Tactical Fixed Blades. Allen demonstrates how to craft a double-edged tactical fixed blade knife from start to finish, and creates two knives in order to fully illustrate the knife building process. You'll learn:
– Profiling and Drilling the Knife
– Tang Tapering on a Grinder
– Tang Tapering on a Mill
– And more!
---
NEXT STEP: Download Your Free KNIFE GUIDE Issue of BLADE Magazine
BLADE's annual
Knife Guide Issue
features the newest knives and sharpeners, plus knife and axe reviews, knife sheaths, kit knives and a Knife Industry Directory.
Get your FREE digital PDF instant download of the annual Knife Guide. No, really!
We will email it to you right now when you subscribe to the BLADE email newsletter.