Editor's note: The following appeared in the February 1993 issue of BLADE magazine. You can read more from BLADE's extensive archive here.
Knifemakers keep the candle lit for traditions going back generations. It's no wonder Hollywood would turn to these keepers of history when making movies set in centuries past.
Winkler: It Started with a Casting Call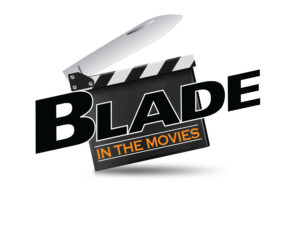 Knifemakers Daniel Winkler and Randall King capitalized on being at the right place at the right time to make the knives for 1992's box-office hit, The Last of the Mohicans.
Winkler, who lives in Boone, North Carolina, (the movie was filmed in the nearby North Carolina mountains) read about a casting call for the movie in a local newspaper. A maker of period pieces for and a participant in mountain man rendezvous, Winkler and his knives would seem a good match for the movie's mid-18th century time frame, but not even he and his business associate, Karen Shook, could have foreseen the good fortune that would befall them when they met with movie prop master Ron Downing.
"Karen and I introduced ourselves to Downing's secretary and got a map to his office," Winkler recalled. "We spoke with Downing and he told us he had a meeting that night with the movie's director, Michael Mann, at which time he was supposed to show Mann the knives that were to be used in the movie.
"But Downing didn't have any knives! Karen and I 'happened' to have a suitcase full of knives and Downing asked if we would stay for the meeting with Mann. Though no specific knives were agreed upon at the meeting, they decided our knives were appropriate and gave them some idea of what they wanted."
Designing, and Re-Designing, the Knives
From there, Winkler learned just how tough a job he had taken on. He met with production officials to decide on a specific knife design. From that design Winkler made a knife and brought it to the next production meeting, where movie officials suggested more changes.
"I went to six weeks of meetings and they'd change the knife at every meeting. They continually changed the design until the final knives were an evolution of changes," Winkler said.
Once the final designs were agreed upon, he had to make three of each knife in case any one was damaged or lost, all of which had to look alike.
"It was difficult to get the same shape bone for each handle," he noted.
The knife can be seen in the first few seconds of this video clip:
Winkler made the knives for Hawkeye (Daniel Day-Lewis) and his adopted brother, Uncas (Eric Schweig), and the tomahawk for the movie's villain, Magua (Wes Studi). Magua's tomahawk was one piece Winkler didn't have to change. It gets the best close-up shot of any of the movie's edged pieces early on when Magua attacks one of the English soldiers escorting Cora (Madeleine Stowe) and Alice (Jodhi May) Munro to see their father. Winkler said it was copied from a design on display in a French and Indian War museum in New York.
"(The movie officials) didn't change the reproduction I made," Winkler said. "When they got it, they liked it."
King: It Started with Breakfast
King can thank his father for his opportunity to make the movie knives.
"Jim Morgan, the assistant prop master, ate breakfast where my Dad does every morning," said King, who lives in Asheville, North Carolina, also near where the movie was filmed. "They got to talking and Dad said I made knives they could use in the movie. Jim said to send me down."
The next thing King knew, he was making movie knives.
Hiding "Blood Bladders" Inside Knife Handles
The knife King made for Chingachgook (played by Russell Means) is a combination of two knives-an English dagger blade with a handle designed by Downing. Like Winkler, King had to make several copies of the knives.
"Do you know how hard it is to duplicate a piece of stag? I took a moose antler and sawed a piece from it about 2 inches in diameter," he explained. "I sanded it down to the same shape as the original and took a Dremel tool to cut the lines in it and then burned it in places for the stag effect."
King also had to duplicate the carved bear-head handle of Magua's knife, and made two special effects knives for Magua with removable handles that hid "blood bladders," which squirted fake blood when squeezed for the movie's action scenes. King also made the knives and sheaths for the movie's extras.
Winkler said the huge gunstock war club that Chingachgook cames in the movie, as well as the other tomahawks used by movie extras, were made by in-house prop people. A lot of the tomahawks were based on authentic designs illustrated in blackpowder catalogs, he noted.
Working with the Stars
Both makers said they got to meet the stars and were impressed with how cordial they were, King even to the point of having his picture made with Studi and Day-Lewis.
Though neither maker "got rich" from the money they made-King used the proceeds to make himself a new knife shop-both viewed the experience as educational.
"Working on a movie production is not something I would want to do very often," Winkler admitted. "It was fun but it took a tremendous amount of time. They wanted everything right away. I had to put off some of my custom orders and missed some knife shows to meet their deadlines, and a lot of what I did for them was put on the shelf. We (knifemakers) are suppliers, not actors."
The makers may not be actors but, in a way, the knives and tomahawk were. And if the past is prologue-as with the Rambo knives that helped boost the knifemaking fortunes of Gil Hibben and the late Jimmy Lile-Winkler and King may reap even more benefit to their knifemaking careers from the pieces for The Last Of The Mohicans.
---
NEXT STEP: Download Your Free KNIFE GUIDE Issue of BLADE Magazine
BLADE's annual
Knife Guide Issue
features the newest knives and sharpeners, plus knife and axe reviews, knife sheaths, kit knives and a Knife Industry Directory.
Get your FREE digital PDF instant download of the annual Knife Guide. No, really!
We will email it to you right now when you subscribe to the BLADE email newsletter.