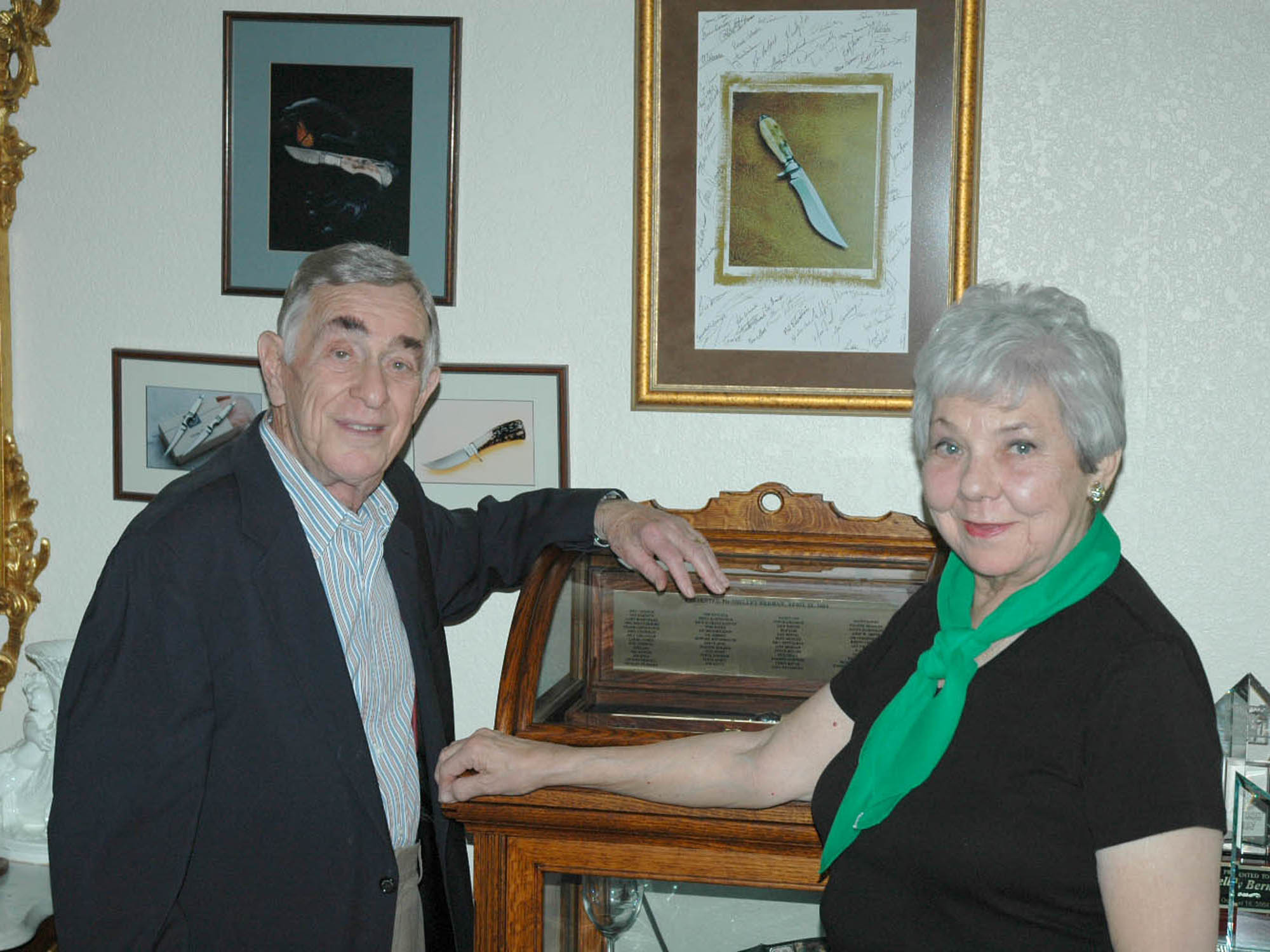 The custom knife industry has few better friends than Shelley and Sarah Berman, and that point was driven home once again when Shelley wrote about custom knives in the May 31 issue of The Wall Street Journal.
A long-time comedian and actor, Shelley penned the story titled "The Comedian in the Tomato Patch" in the WSJ edition that appeared the Friday of the 2013 BLADE Show & Living Ready Expo (www.bladeshow.com). An accompanying picture showed Shelley and Sarah working the tomato patch in their garden. While Shelley started off talking about his garden, he wrote more about his custom knife collection and damascus steel than anything.
"I collect custom knives," he wrote in the WSJ story. "In many cases, I know—or knew—the maker. Many of my knives are one of a kind. Some of the great knifemakers are no longer with us. Some of the younger knifemakers are fine at the trade, though many of us old-time collectors still respect and revere the ones we've known … One section of the knives in my collection is mostly damascus process. In every case, one side of the blade has an almost scattered pattern, but, oh, what a blade. Frankly, I am very proud of my knife collection."
Shelley's affinity for custom knives is well known to many BLADE (www.blademag.com) readers and many in the custom knife industry. He has written stories about his knives and has been interviewed about his collection in BLADE. He has attended any number of custom knife shows over the years, including the California Custom Knife Show, the Solvang Custom Knife Show, the Art Knife Invitational and the Knifemakers' Guild Show. In fact, he has performed his comedy act at a number of knife shows, including a most memorable performance at the 25th Anniversary Guild Show in Orlando, Florida.
Hats off to Shelley and Sarah Berman—two class acts and valued friends of the custom knife industry.
---
Read more about custom knives in the new Knives 2014 book.
---
NEXT STEP: Download Your Free KNIFE GUIDE Issue of BLADE Magazine
BLADE's annual
Knife Guide Issue
features the newest knives and sharpeners, plus knife and axe reviews, knife sheaths, kit knives and a Knife Industry Directory.
Get your FREE digital PDF instant download of the annual Knife Guide. No, really!
We will email it to you right now when you subscribe to the BLADE email newsletter.