If antique knives are your bag, Parkers' Greatest Knife Show tomorrow through Saturday, June 13-15, is for you.
Held in the Sevierville Events Center at Bridgemont in Sevierville, Tennessee, the 20-plus-year-old event draws antique pocketknife dealers and collectors from around the region—the heart of the old pocketknife network of the mid-South. And it's not just pocketknives—antique fixed blades will be there, too. From Case to Boker and many well-known and not so well known brands, vintage cutlery will be in abundance at an event started by the late BLADE Magazine Cutlery Hall-Of-Fame© member Jim Parker and continued by his son, Buzz.
In addition to the great old knives are the dealers, many of whom have been in the business for decades and have forgotten more about antique knives than most knife enthusiasts know. These dealers are fountains of knowledge. Not only will they sell you great vintage knives but they also can answer your questions about your antique knife or knives as well.
Sevierville is also home to Smoky Mountain Knife Works, one of the world's largest retail knife stores if not the largest, which also contains the National Knife Museum. In the shadow of the storied Smoky Mountains, Sevierville is also within a short ride of Pigeon Forge, Tennessee, home to Dollywood and other attractions, and Gatlinburg, one of the South's most popular mountain getaways.
The show kicks off tomorrow at noon, with the doors closing at 6 p.m. Friday hours are 9 a.m. to 5 p.m., and Saturday's are 9 a.m. to 2 p.m. Admission is $7 per day or $15 for a three-day pass. An early bird pass is $20, which allows for "special entry time" each day and free parking at the event.
For more information call Ed Henley at 423-892-0448 or visit http://www.insidesevierville.com/things-to-do/sevierville-events/parkers-greatest-knife-show/.
For more on the latest knife news, stay on www.blademag.com.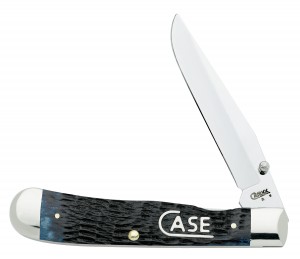 ---
NEXT STEP: Download Your Free KNIFE GUIDE Issue of BLADE Magazine
BLADE's annual
Knife Guide Issue
features the newest knives and sharpeners, plus knife and axe reviews, knife sheaths, kit knives and a Knife Industry Directory.
Get your FREE digital PDF instant download of the annual Knife Guide. No, really!
We will email it to you right now when you subscribe to the BLADE email newsletter.